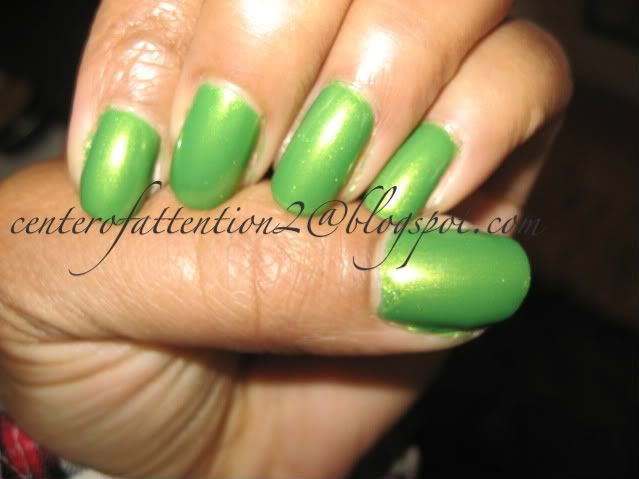 Another new section to my blog is going to be the Nail of the Week section. I have made a few nail posts in the past, but I want for you to be able to find them all in one place. I used to be scared of colors that were considered "loud" or unconventional. I stuck to the nudes, neutrals and basic reds and pinks. The ladies of a forum that I frequent got me out of that quick fast and in a hurry.
My collection of 7 or 8 polishes expodentially multiplied. I soon realized that my "Product Junkie" mentality was taking over where this was concerned. So a year and over
BLEEP
(ah...thought I was going to tell you huh??) bottles later, I decided that I had every color known to man, so I stopped my nail polish collecting. I have decided to use this blog to showcase my polishes...and to guarantee that I will actually wear them.
Back to the polish at hand....read on to find out more about it.
1 coat Seche Vite base coat
3 coats Zoya Midori nail polish
1 coat China Glaze Fast Forward fast-drying top coat
Zoya Midori
I love this color for Spring and Summer. Midori is described as an apple green with yellow undertones and gold shimmer. This description is spot on!
Zoya released this color in the 2009 Ooh la la collection. It is still available at
Zoya.com
.
This product was purchased with my own money for my own personal usage. I am not affiliated with this company.