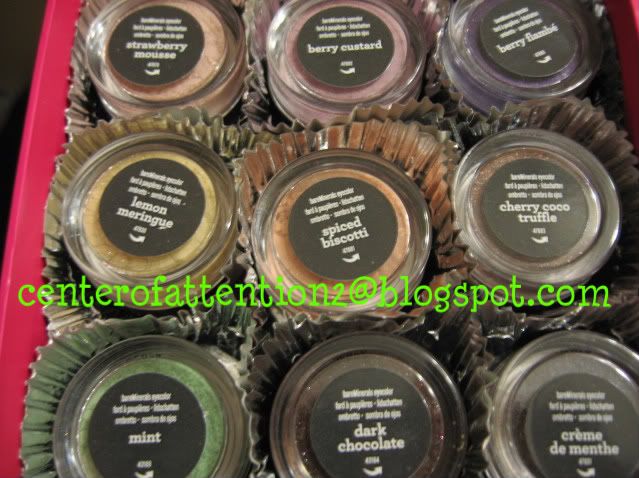 Here is a look that I did using the colors from the second row: Lemon Meringue, Spiced Biscotti and Cherry Coco Truffle.
Lemon Meringue, Spiced Biscotti, Cherry Coco Truffle
Here is what I did:
Bare Escentuals Prime Time for Eyes lash to brow
BE Lemon Meringue inner V and lid
BE Spiced Biscotti mid to outer lid
BE Cherry Coco Truffle outer V, crease, wetlined upper lashline
I love how this turned out. This neutral combination is well worth the price of the kit. Maybe I am biased to neutrals since they are more of my comfort zone, but I was suprised at how well this combo worked together. Colors like Spiced Biscotti never seem to work well for me, but I love the hint of pumpkin color on the lid.
These products were purchased with my own money for my own personal usage. Review given is my own personal opinion and not influenced by anyone else. I am not affiliated with this company.