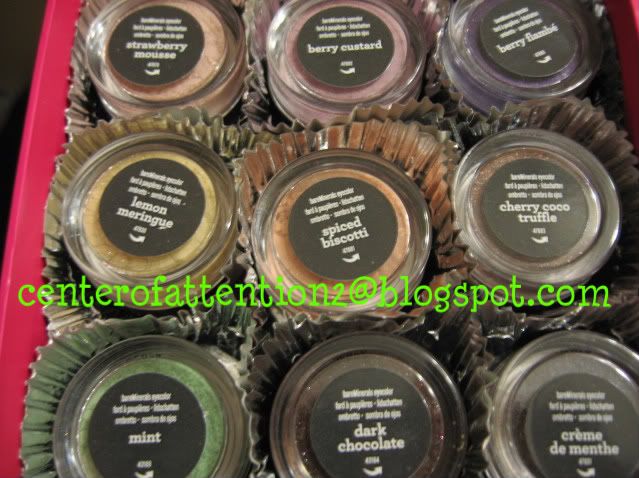 Here is a look that I did using the bottom row of colors: Mint, Dark Chocolate, Creme de Menthe.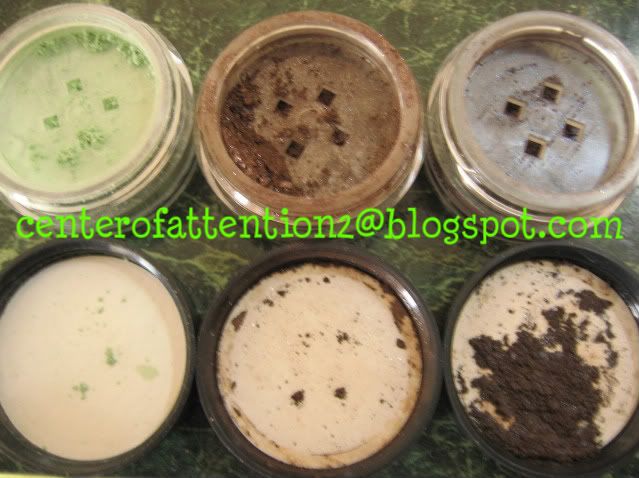 Mint, Dark Chocolate, Creme de Menthe
Here is what I did:
Bare Escentuals Prime Time for Eyes
BE Mint lid
BE Dark Chocolate outer V and crease
BE Creme de Menthe wetlined upper lashline



I was really disappointed in this look. I wanted so much more from Mint, but it didnt do anything for me. I got this kit particullarly for Mint and Dark Chocolate. While I really like Dark Chocolate, Mint looked like chalk on me. I guess I was expecting it to be more "minty" looking. I was hoping that my darker skintone would make it show up more green. Instead I got chalk. These pictures actually look better than it did in real life.
Hope you like!
This product was purchased with my own money for my own personal usage. Review given is my own opinion and not influenced by anyone else. I am not affiliated with this company.