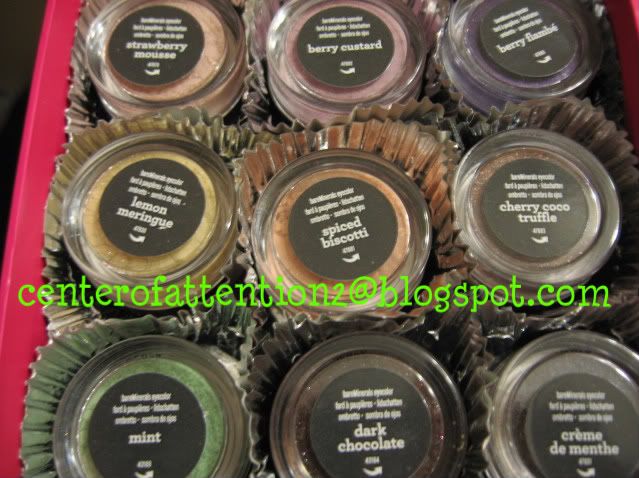 Here is a look that I did from the Bare Escentuals Sweet Obsessions kit using all of the top row colors: Strawberry Mousse, Berry Custard, Berry Flambe.
Here is what I did:
Bare Escentuals Prime Time for Eyes lash to brow
BE Strawberry Mousse lash to brow
BE Berry Custard mid to outer lid, crease
BE Berry Flambe wetlined upper lashline
Lips:
BE Kanani Buxom



Please excuse my hooded lids. My liner ended up in my crease area! I really like how this turned out. I thought that Strawberry Mousse was going to be too light for me, but in the end, what I got was a nice neutral look with a hint of color coming from the liner. The one thing I like about Bare Escentuals colors is that you can build them up as much as you want to or keep them as sheer as you want. I chose to keep them a little sheer this time.
Hope you like!
These products were purchased with my own money for my own personal usage. The review given is my own opinion and not influenced by anyone else. I am not affiliated with this company.