One reason why I love this quad so much is that you can wear it in so many different ways, from bold to soft. I chose a bolder look today. More pics and what I did after the break!
I call these "Sunset Eyes" because they remind me of the colors of the sunsets you see out West.
Here is what I did:
Too Face Shadow Insurance lash to brow
MAC Brash lid and blended into crease
MAC Spiced Chocolate outer 1/3 lid and crease, blended into Brash
MAC Nanogold under brow as a highlight and blended into Spiced Chocolate
FabuLash liquid liner pen in Black upper lashline
BE Flawless Definition mascara upper and lower lashes
MAC Feline Khol liner lower waterline

Lips:

MAC "O" lipstick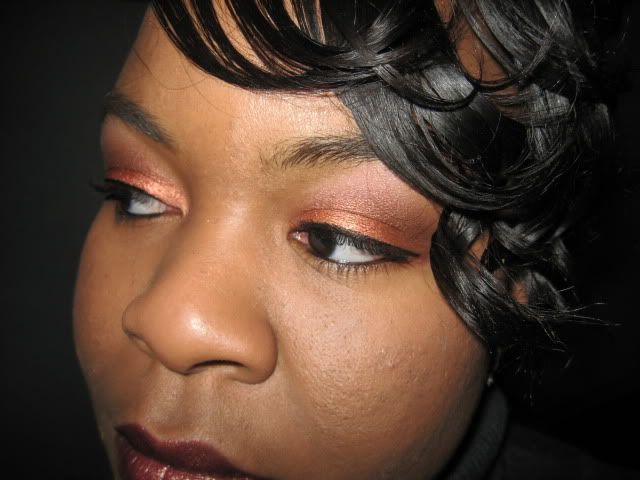 This product was purchased with my own money for my own personal usage. I am not affiliated with this company.