Taken from the Zoya website:
Zoya Nail Polish in Irene can be best described as: Muted, mossy camouflage olive green accented by fine yellow-based green shimmer. An earthy way to wear the green nail trend.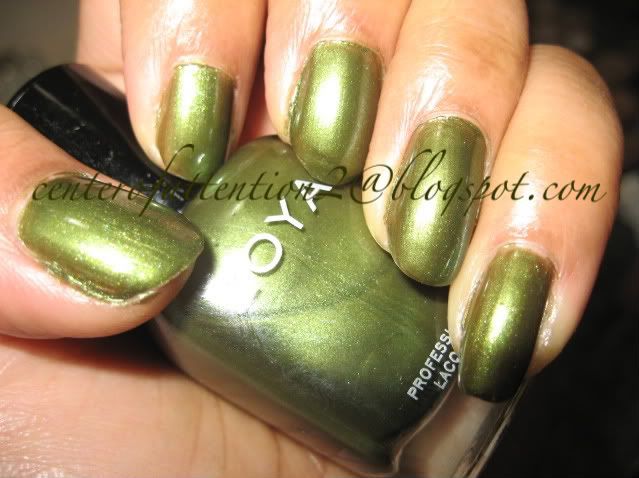 With flash
More pics after the break.
I would describe Irene as a "swampy green." This is one of my favorite greens. I really like it against my skintone. Zoya polishes sell for $8 and are well worth it. I like them better than most nail polish from other companies. You can find Zoya polishes at
Zoya.com
.
I wore Irene for over a week with little tip wear.

No flash


These products were purchased with my own money for my own personal usage. I am not affiliated with thisi company.